Pattern
design
There are 30 R&D personnel, accounting for 10.5% of the total employees. The specialized fields of the R&D personnel cover refined chemistry, applied chemistry, pulping and paper-making, pattern design, mechanical manufacturing, garment design and engineering, art, etc and have abundant research and development experience.
Liu Wei
/ main responsible person for research and development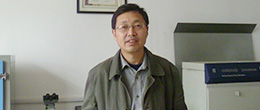 Senior engineer, leading person in domestic transfer printing technology, Director of the Development Division, Director of the Technical Division, Chief Engineer of Jiangsu Longda Transfer Printing Transfer Textile Co., Ltd.; Member of the US AATCC Association, with over ten transfer printing invention patents.
Responsible for the National Spark Plan "Wide Width Transfer Printing", and is completed and acceptable.
Responsible for the Jiangsu High-Tech Products"high definition transfer printing project", and is completed and acceptable.
Head of Jiangsu Heat Transfer Printing Engineering Technology Research and Development Center.
Head of Jiangsu Enterprise Graduate Student Work Station.
Mi Lingdi
/ chief adviser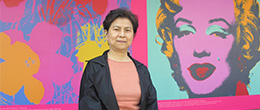 Senior artist
Member of Jiangsu Water Color Association
Responsible person of Wuxi Transfer Printing Engineering Technical Design Center
Design Director of Jiangsu Longda Transfer Printing Textile Co., Ltd
With over 100 design patents